Customer Experience Transformation using Adobe Journey Optimizer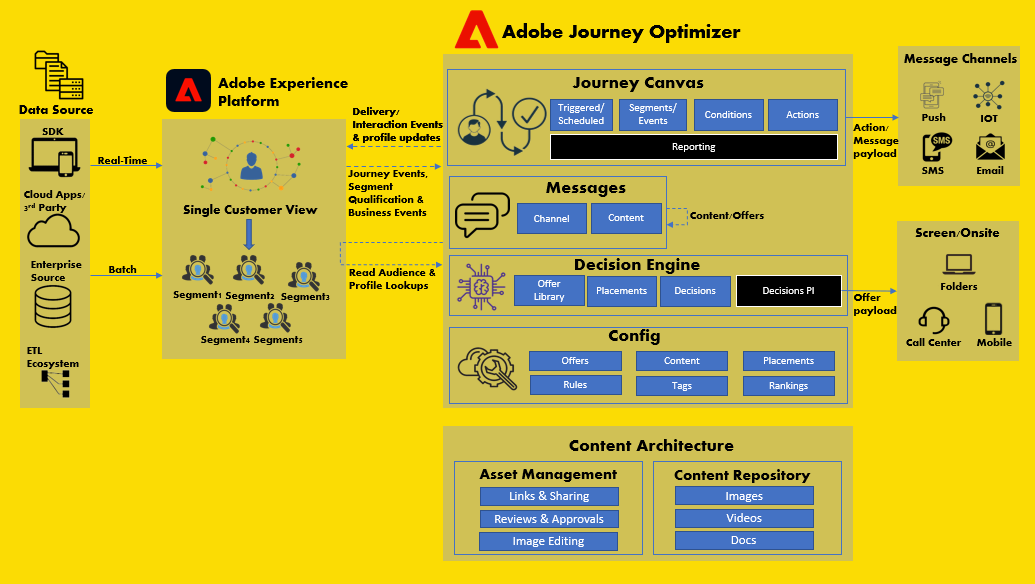 Customer expectations are higher than ever and so your strategy should be stronger than ever. Leverage Adobe Journey Optimizer with AI and ML to deliver a personalized experience to your customers. Improve your customer journey as you manage campaigns and personal moments from a single application using Adobe Journey Optimizer.
What is Adobe Journey Optimizer?
Adobe Journey Optimizer is an end-to-end customer experience solution that enables organizations to reach this level of customer experience management. It allows you to:
Collect and Control real-time digital data and load batch offline data.
Stitch that previously stored data together and builds a unified customer view.
Store, edit and access digital data assets to use in future campaigns.
Create and deliver a multi-channel 1:1 customer experience.
Report back on your customer's journeys and learn what works and what doesn't.
Adobe Journey Optimizer enables some marketing features. These include:
Speed of Action
Relevance
Reach
Simplicity
What does it mean for the Customer?
Adobe Journey Optimizer, built on the Adobe Experience Platform, allows Customers to orchestrate omnichannel Journeys, suggest the next best action to take for their customers, and deliver contextualized Offers that are personalized and optimized at the moment.
What are the Key Customer Challenges before using AJO?
Current mar-tech stack cannot meet requirement like
Data management
Integration
Customer Journey
Behavioural Data
Engagement Data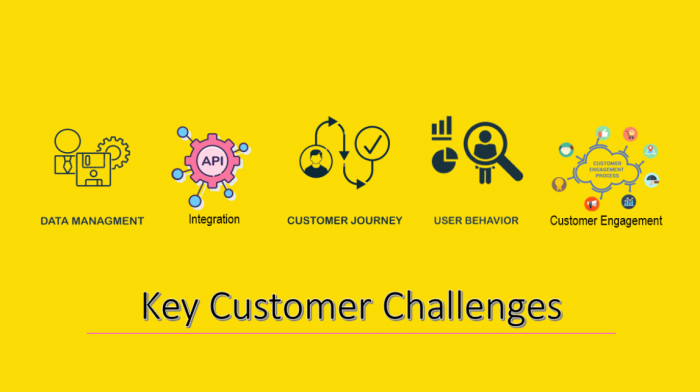 What are the Key Capabilities of AJO?
Adobe Journey Optimizer is a flexible and scalable application for creating and delivering personalized, connected, and timely customer experiences across different platforms like apps, devices, or channels.
Real-time customer insights and engagement
Modern omnichannel orchestration and execution
Intelligent decisions and personalization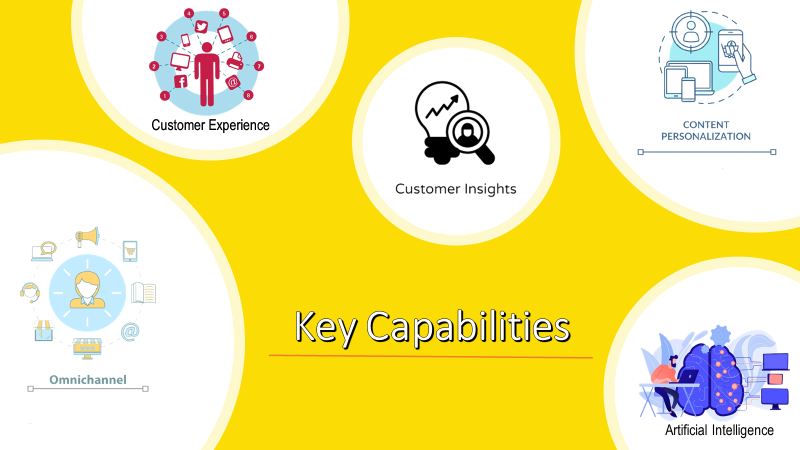 Adobe Journey Optimizer use case for marketers
Here are the top use cases that marketers can experience with AJO:
Omnichannel Orchestration: Integrate real-time profiles from Adobe Experience Platform with powerful workflows to create 1:1 messages.
Power your personalization with AI: Use out-of-the-box AI-enabled features from Journey. AI to optimize the outcomes of your messages.
Marketing Automation: Transform your approach from outdated automated campaigns or transactional messaging with the power of real-time listening across any channel.
Why Adobe Journey Optimizer?
Adobe Journey Optimizer allows brands to create both audience-based campaigns like promotional emails and real-time, personalized interactions like push notifications of upcoming reservations within the same application. With Adobe Journey Optimizer, brands will be able to send more communications faster.
How is the customer journey using Intelligent Decisioning and Personalization?
Brands can apply centralized decisions and incorporate artificial intelligence and machine learning to surface predictive insights throughout the customer experience, making it easier to automate decisions and optimize the experience at scale. Offer Decisioning powers centralized offers across channels at scale through Adobe Journey Optimizer.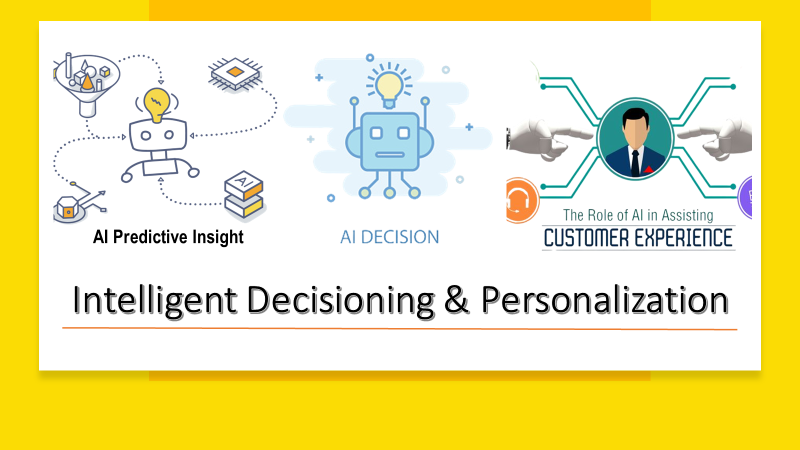 These are some of the main benefits for organizations adopting Adobe Journey Optimizer:
Please feel free to provide your thoughts and comments to this article based on your experience.
Reach out if you are looking to upgrade to Adobe Journey Optimizer.
e: personalisation@iamhelium.com.au
p: +61 4 0404 1227
---