Evolution of Marketing Automation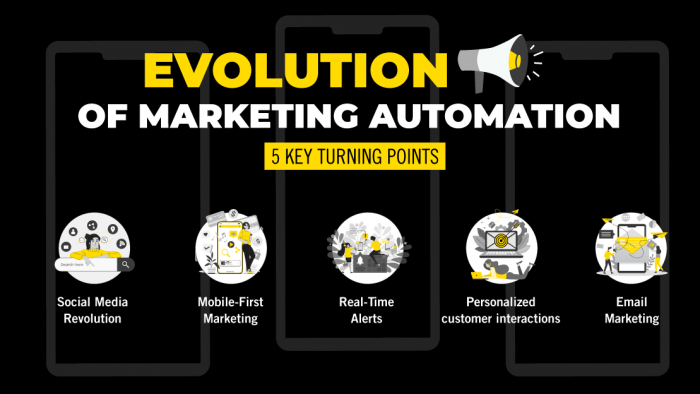 With the enormous challenges of reaching out to customers and identifying the best way to target the right customers with the right content, Marketing automation helps to deliver more effective campaigns into the market. It lets organizations work on different channels and automate tasks more effectively.
What is Marketing Automation?
Marketing automation is the result of the different marketing channels that we have access to today. It handles routine marketing tasks with minimal need for human action to make it easy.
What are the challenges of marketing automation?
There are hundreds of marketing software categories and thousands of marketing automation tools. As a result, it is becoming
hard to choose the right Martech stack for your company
time-consuming for the staff to get used to different tools
costly/slow to integrate different tools and get an overall view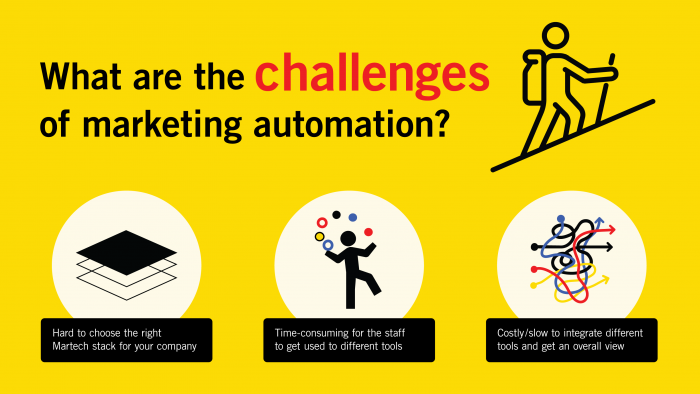 How did Marketing Automation begin?
The earliest automated marketing tools were introduced in the '90s with the invention of web analytics and predictive marketing campaign management software. Historically, it has not been easy to measure the effectiveness of marketing campaigns because target markets cannot be adequately defined.
The internet wasn't such a big deal. Businesses certainly weren't using it to make sales in the way we do today.
Key Features of Early Marketing Automation Platforms
Basic database
Email
Forms
Landing Pages
Website Tracking
Drip Campaigns
CRM Integration
Lead Scoring
Key turning points in Evolution of Marketing Automation
let's now look at how it has evolved over the years
Social Media Revolution: The evolution of social media has been fuelled by the human impulse to communicate and by advances in digital technology.
Increase focus on protecting the privacy
Focus more on community building
Take greater advantage of the utility of mobile devices
Augmented reality
Influencers and micro-influencers
Mobile – First Marketing: Today, mobile is the primary platform for most activities like online search, entertainment, and purchases.
Increase customer reach
Provide information on fingers
Provide a superior customer experience
Real-Time Alerts: Automatic alerts are required to be sent to respective members to perform an action.
Searches for events continuously in real-time.
Triggers alert actions on a pre-result basis.
Helps to identify the problem before it increases.
Personalized customer interactions: In present day, personalized customer service happens at scale with software solutions.
Helps to reach customer expectations.
Improve customer retention and brand affinity.
Can deliver tailored messaging, offers, and products to each person.
Email marketing: From then to now, email marketing has come a long way. Here are a few trends in email marketing that marketers can expect in the coming times.
Artificial intelligence (AI) and machine learning are set to give deeper insights into how well messages are received by audiences.
Third-party cookies are on their way out. Marketers will now use AI and machine learning to reach the right clients at the right time.
An interactive email with AMP (accelerated mobile page) will see better adoption.
Email for preference management.
What does Marketing Automation Look Like Now?
Consumers across the world have changed how they perceive information, share ideas, and investigate products and services before buying them. The market has been growing over the past few years, due to factors such as the increasing number of Gmail users, surging adoption of cloud computing technology, growing social media usage, escalating e-commerce adoption, and increasing trend of mobile marketing.
Benefits of Marketing Automation Evolution:
This can make it easier to predict customers' purchasing habits, further define target audiences, and increase overall customer satisfaction. The ability to make predictions about customer behavior is particularly significant because marketing strategies keep evolving because of technology and other factors.
Personalized customer interactions
Artificial intelligence
Cloud computing and big data
Increased Engagement
Analytics and Optimization
Effective Targeting
Future of Marketing Automation
Automation, in particular AI-driven solutions, is developing at a rapid pace. Whatever tools we use today could be obsolete next year, or these tools may grow and take over whole departments. It's essential to understand how to use marketing automation tools correctly and make the most out of new technologies.
Growth of cloud computing
Increase in competition
Rise of chatbots
More personalized experiences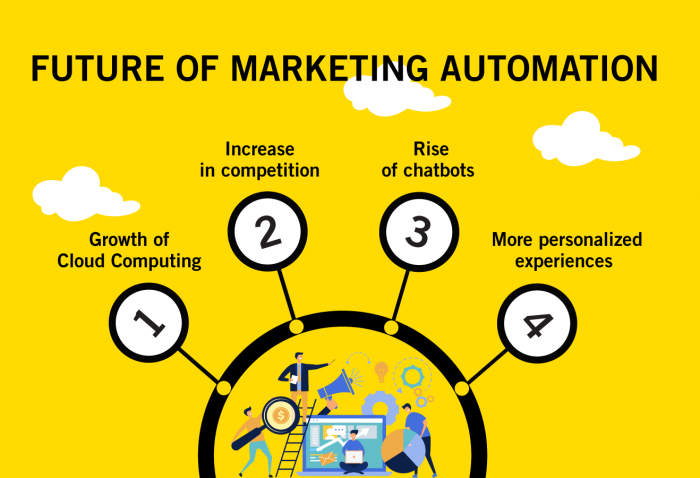 Please feel free to provide your thoughts and comments on this article based on your experience.
Reach out if you are looking for support in Marketing Automation.
Email: personalisation@iamhelium.com.au
Contact Number: +61 4 0404 1227
---