SEO and Content Marketing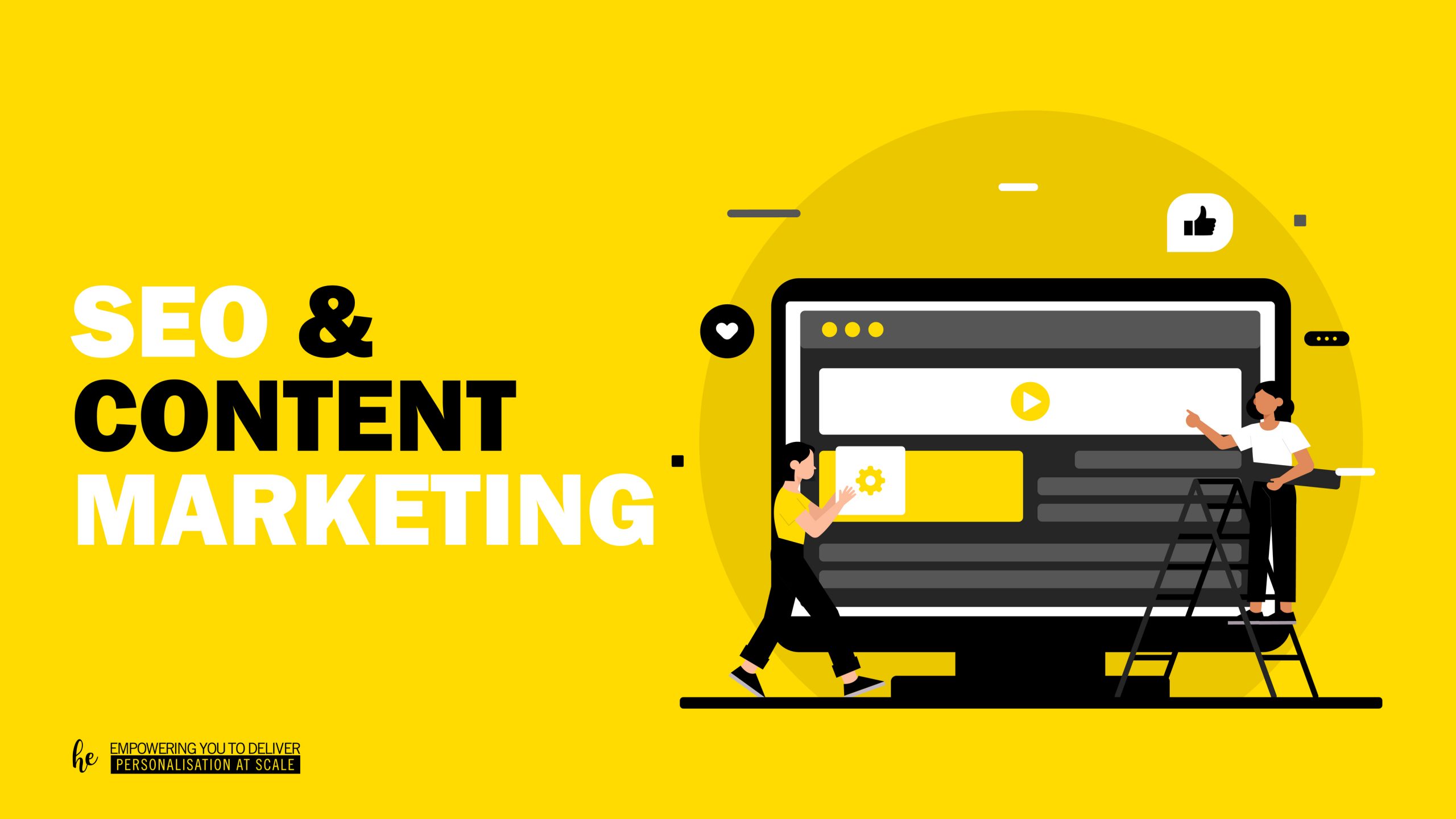 Many are confused between SEO and content marketing. Some think that both are different from each other and some think both are the same.
Let me walk you through the definition and function of SEO and content marketing.
What is Search Engine Optimization (SEO)?
Search Engine Optimization (SEO) is a group of strategies that helps your online appearance in Search Engine Results Pages (SERP). A technique used in ranking websites in top organic search (non-paid result) and to convince search engines to recommend your article that provides solutions to the user's query or the search intent.
In digital marketing, visibility is essential to your business, and SEO can help you with visibility. SEO's goal is ranking your website to the top without paying ads.
Optimizing your site or pages for search engines, one of the best practices that make your appearance in the search results is content.
In general, the goal of SEO is to gain prospects and existing customers. Serve your content to the right user or audience.
4 Types of Search Engine Optimization
On-page SEO – On-page SEO is concerned with how your site or page content is optimized. Its main concern is to optimize content within your page/website.
Off-page SEO – Off-page SEO has something to do with your "off-site" optimization. It is more focused on link building. Link building means getting backlinks from other sites.
Technical SEO – Technical SEO is more on crawlability and indexing of spiders or bots, its main focus is the backend of your website. It ensures that the spiders can crawl and index your website and enhance the user experience. Things to consider are its site structure and if it is mobile friendly.
Local SEO – Local SEO helps your local business increase visibility in local search results.
What is Content Marketing?
Content Marketing is a way of constructing and sharing good quality content that serves relevant content to the user. It is one of the techniques in your digital marketing campaign.
Content Marketing aims to attract customers or users to a specific goal. When you're creating content, it must give value to the users. Provide them with great content that can solve the user's problem and guide their whole journey to their queries.
You want to serve your content to the right audience. Content should be backed-up with search engine optimization (SEO).
Types of Content Marketing
These are the types of Content Marketing:
Blog Post
Video
Ebook
Social Media Post
Podcast
Email
And many more.
Why Use Different Types of Content Marketing?
Using different types of content marketing makes you reach out to a lot of audiences. Some people may not be able to read your blog post but see your videos on youtube or maybe see your posts on social media.
It is wise to use different platforms to reach more customers and audiences. It helps your goal to gain more traffic, audience engagement, brand awareness, and conversion for your business goal.
Difference between SEO and Content Marketing
SEO is the process you do to improve your website performance in SERP. A technique used in ranking websites in top organic search (non-paid result). Content marketing is a way of exposing your products and services and sharing relevant content with the searcher.
Merging SEO and Content Marketing
SEO and content marketing work together to achieve better results.
These are the best practices you can implement in aiming for visibility. It enhances and improves your website's performance. Both can affect each other when it comes to visibility.
Here are the things you need to work on to improve your pages:
Create Content with an SEO Mindset
When you are creating content with an SEO mindset, it means you are considering two areas; these are the human reader and the bots. Human reader means your content should be attractive to the reader and able to provide a solution to their problem. Search Engines have bots, also called a spider. The initial work of bots or spiders is crawling your website. It will check and collect the data or any information your website has and store it on its server. Your content has to be relevant and helpful so that search engines show your page with a higher rank.
Consistency in Creating Content
Content marketing is creating and publishing your content. It is important that you are consistent in creating your content.
Google checks how often you publish content. And by publishing often, you're giving signals to Google that you keep posting relevant content.
Value of Your Links
It is essential to check the backlinks that your website has. Link building has an impact on your page/site.
There are trusted and untrusted sites around the internet. It is best practice to evaluate the backlinks that you have.
Backlinks are one way of creating a relation to other websites that have relevant content as yours.
Google's basis in measuring PageRank is through backlinks.
Please feel free to provide your thoughts and comments to this article based on your experience.
Reach out if you are looking for support with implementing the right SEO practices for your business.
Email: personalisation@iamhelium.com.au
Contact Number: +61 4 0404 1227
---