Keyword Research: Guide for SEO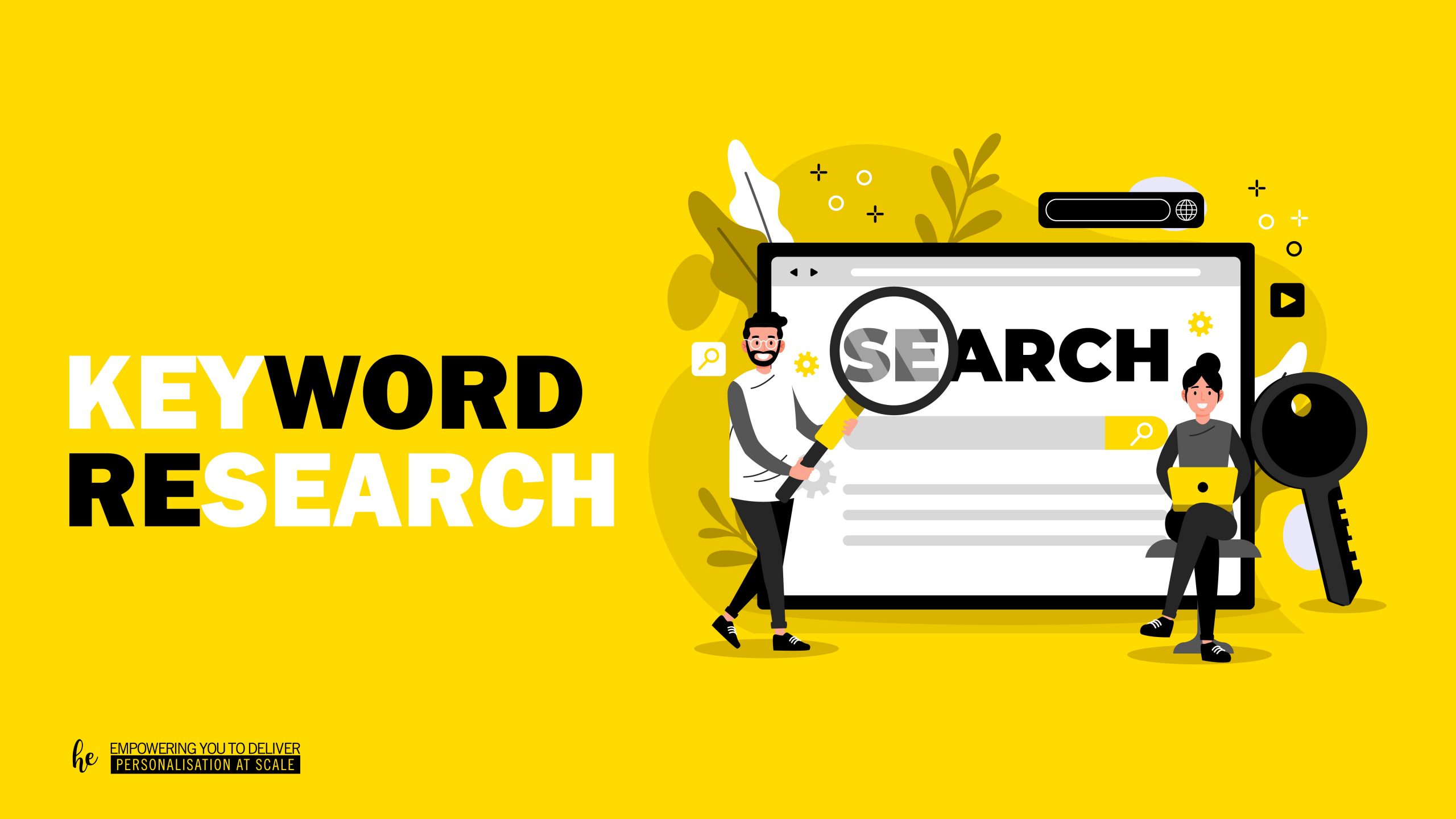 The easy way for people to look for the things they want is through search engines like Google. We directly depend on the internet for our queries. We use keywords to type on the search engine.
While we're working to optimize our website, Google keeps updating its algorithm to rank your website or serve your website to users that are searching for relevant topics to your article. Keyword research is the key to your search engine optimization (SEO).
Learn the basic knowledge on how to do keyword research to help you reach your potential audience or customer.
What are keywords?
Keywords are the search terms or phrases that people type into search engines. These are the words the user uses to look for specific queries online.
What is keyword research?
Keyword research is the process of collecting data. It assists you in identifying keywords that are more commonly used by Google users and lead to your business objectives, such as conversions or sales. You need to know what specific keywords are ranked that are relevant to the products and services that your page has to offer.
Why is keyword research important?
If we have a business, our goal is to reach more audiences for us to satisfy our business objectives. Keyword research is the best practice for users to find your website or page blog.
Ranking your site on the search engine result page at the top has the highest probability of gaining more traffic to your site. It means more traffic, more users to visit your page and more chances of converting users and satisfying your business goals.
What to Consider in Choosing Keywords?
Create a list of all your keywords (long-tail keywords or short-tail keywords) that are relevant to your niche or topic.
Validate those keywords if they have the potential to help your site rank on the search engine result page. Checklist below:
Search Demand – the search volume of the keywords you're using.
Traffic – the total visit or search traffic that the page gets.
Ranking Difficulty – determine if you could rank your chosen keywords.
In choosing the best keywords you need to understand the customer or user's search intent.
4 Types of Keywords in Classifying Search Intent
Informational keywords – searcher wants to know about the specific topic, service or product.
Navigational keywords – searchers already have an idea for a specific service or product.
Commercial keywords – searchers are looking for the best result for service or product.
Transactional keywords – searchers are ready to buy or purchase a service or product.
These search intent types can help you identify what the user is looking for online, and what they need.
How To Do Keyword Research
There are many different approaches to conducting keyword research. Doing keyword research is gathering and collecting all the possible information you could use for your process. Content helps your business give information to the searcher, and content needs keywords. Keyword research is essential and here's your guide on how to do it.
Brainstorming and Keyword Discovery
Brainstorming with your team is a good way to start. The purpose of brainstorming is to generate as many potential Google keywords for your potential customers as you can.
The first step of keyword research is to generate keyword ideas. Look for words or phrases relevant to your products or services.
There are lots of free keyword research tools available.
Free Keyword Research Tools
You need tools to conduct keyword research, and you can find many tools available online, both paid and free. Below are the lists of free tools to start your keyword research:
Business Services or Products
Understanding what are the company's services or products that it offers, should be the first step in any new keyword research endeavor. This phase is crucial if you are an outside consultant or agency because you will never understand the business, or its consumers, as well as the individuals who deal with them on a regular basis.
Analyze Your Keywords
Your competition will determine whether you should target long-tail keywords. You will struggle to rank for competitive short-tail keywords if there is a lot of competition in your niche. There is a big possibility that your site will rank if there is low competition in your chosen short-tail keywords.
For example you are an insurance company, these are the websites you are competing in search engine result page (SERP). (Pulled in Ahrefs tool)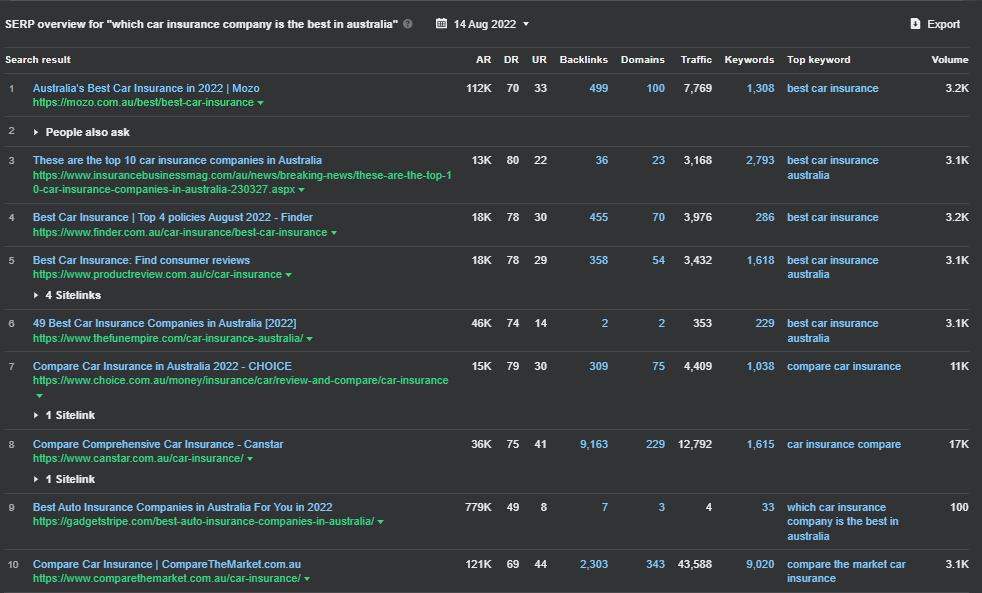 Keyword To Use
You have collected and gathered all necessary data in your keyword research. The next step is to create your keyword strategy on what, and how to use or apply your keywords for your content.
Create a Content for Your Keywords
You have decided and have filtered or chosen terms or phrases keywords, it's time to create a content. When you're creating content, it must give value to the users. Provide them with great content that can solve the users problem, and guide their whole journey to their queries.
Please feel free to provide your thoughts and comments to this article based on your experience.
Reach out if you are looking for support with implementing the right SEO practices for your business.
Email: personalisation@iamhelium.com.au
Contact Number: +61 4 0404 1227
---